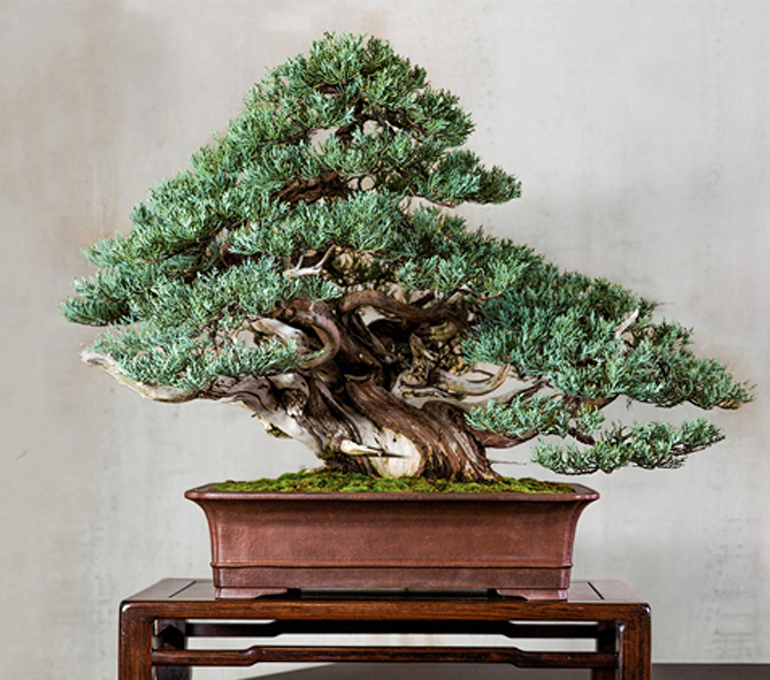 The second place tree at the Artisans Cup (fall of 2015). It's a Sierra Juniper that belongs to Tim Priest. The other winners are below
Continuing with yesterday's Sierra juniper theme (see the tree above). This post originally appeared here in March, 2016 (with a few updates today).
It has been about two and one half years since the Artisans Cup, a ground breaking event at the Portland Art Museum that featured more jaw dropping bonsai than most people will ever see in one place.
Eric Schikowski's collected Mountain Hemlock was one of my favorites. It was also Peter Warren's first choice (Peter was one of the judges), though it wasn't awarded one of the three prizes (actually four; there were two third place winners). I borrowed this photo and the one below from Eric Shrader's PHUTU blog.
While we're on North American bonsai exhibitions, I'd like to encourage you to plan your visit to the 6th U.S. National Bonsai Exhibition this fall which promises its own crop of jaw dropping bonsai.
Here's another one my favorites, and though it didn't place in the top three, it was Colin Lewis's first choice (Colin was one of the judges). It's a Doug fir that belongs to Doug Paul (sorry, couldn't resist).
Ryan Neil's massive Engelmann spruce (Picea engelmannii). This (pick your adjective) tree was not part of the bonsai display area, but rather sat alone in an inner lobby that you passed through on the way out of the display area. There's no way that you can appreciate just how massive it is, and though I didn't think to pace it off at the time, by memory (a risky proposition at best), I'd reckon that it must be about six or seven feet (approx 2 meters) across.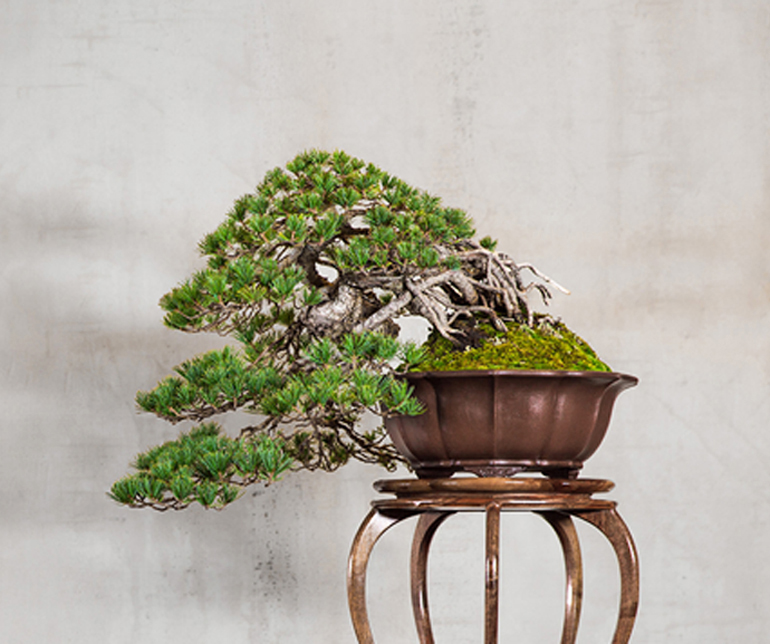 This Japanese White Pine that belongs to Konnor Jenson was one of two third place trees.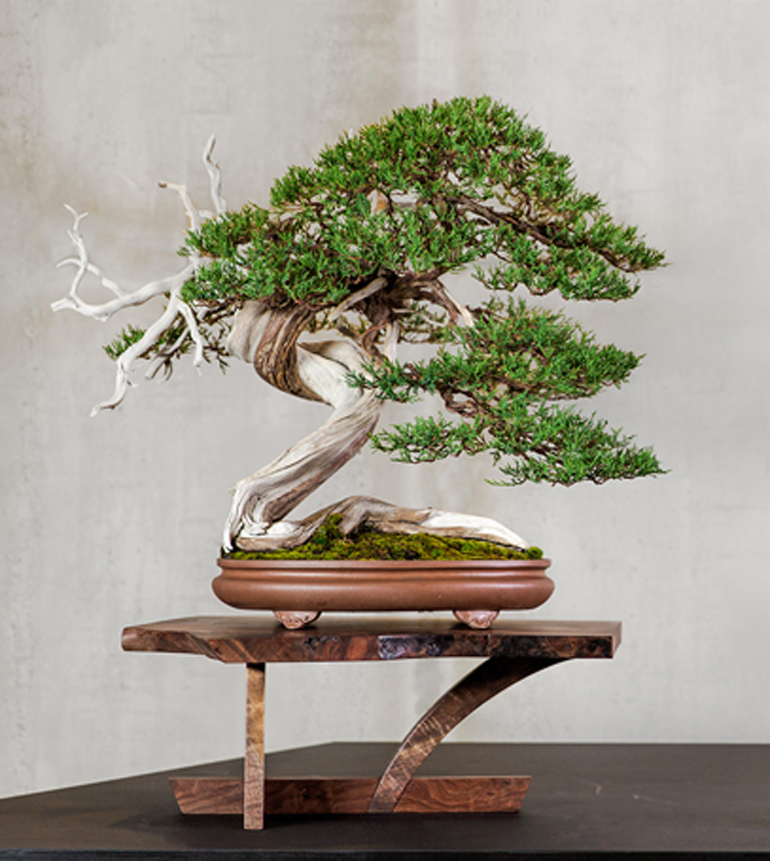 The other third place tree. It's a Rocky Mountain Juniper that belongs to Amy Blanton.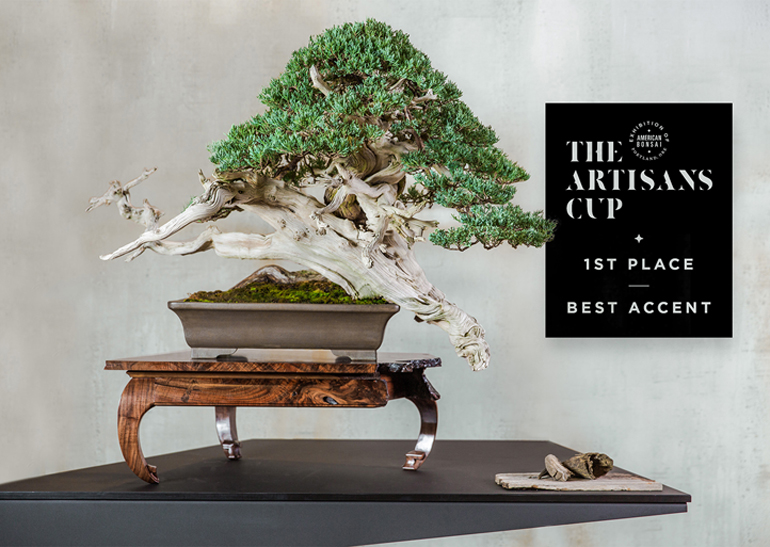 The winner, a massive Rocky Mountain Juniper that belongs to Randy Knight.